Frederic Auerbach's portfolio speaks for itself. As a world-class photographer living between Paris and L.A., he has captured intimate artistic moments with some of the most notable celebrities in the world.
You can click on the image below to see his work.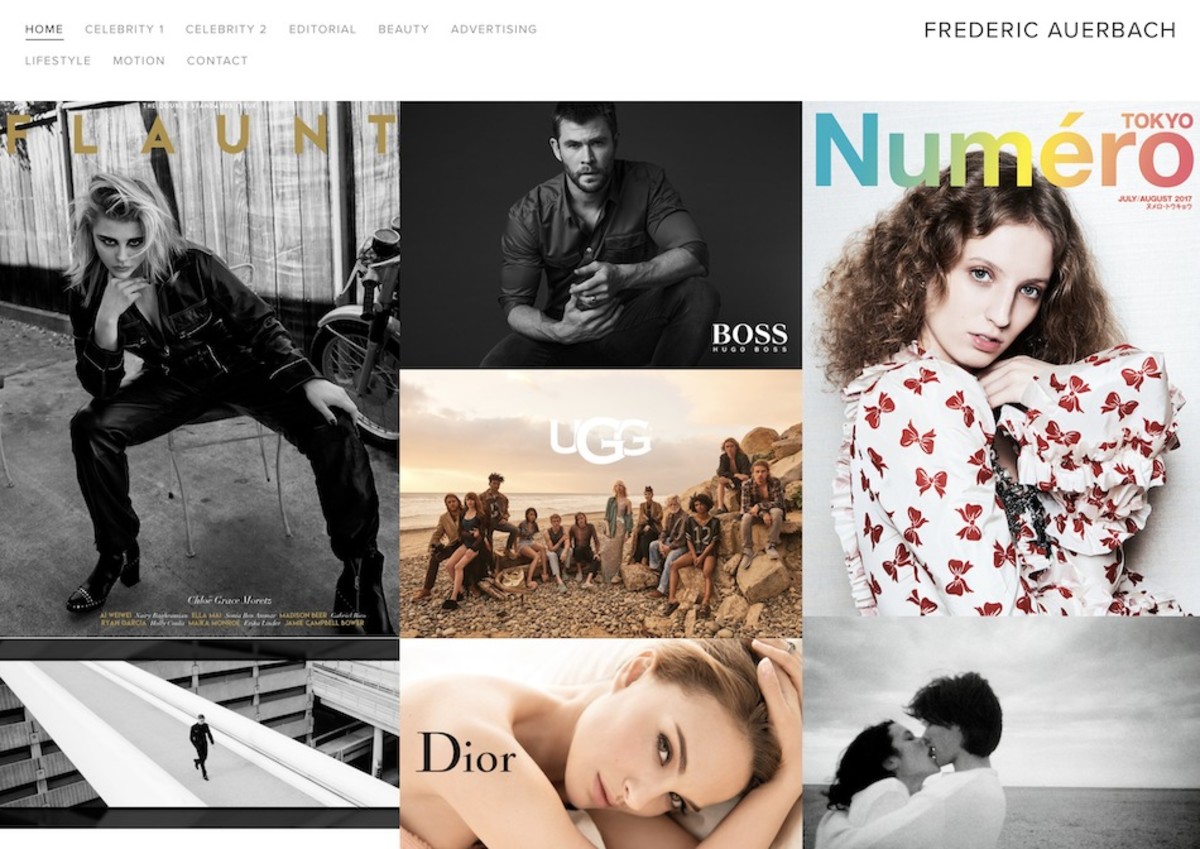 Here are some of the key takeaways from our conversation. Particularly interesting if you are considering entering the NFT space.
Origin – Word of Mouth
Frederic decided to get into NFTs because of a conversation with one of his personal relations. It is interesting to see how many of these digital innovations are still driven by offline connections and real-world communities.
NFTs to build communities
The NFT space is necessarily built around communities. Do you belong to an engaged community? NFTs can serve a purpose. Want to create a community? NFTs could be the way to do it.
NFTs as legacy
Through blockchain technology, we are enhancing property rights. By enhancing property rights we will empower the notion of legacy. As an artist, Frederic sees NFTs as a way to manifest and guarantee his legacy.
Critiques of NFTs
One of the main critiques of NFTs is the "quality" of the digital art that represents each token. Some notable examples are the Bored Apes and the Crypto Punks. While there is an interesting guerrilla-graffiti-type aesthetic to them, we are now seeing traditional works of art being minted as NFTs. The dynamic between styles -and how they are appreciated in terms of value- will be relevant in the years to come.
NFTs as tools for artists
NFTs are proving to be the new darling for artists creating with digital tools. It is always exciting to see how new technology permeates different industries. In this case, creatives from the art and branding world are clearly leveraging the blockchain in a way that was unexpected for many.
Celebrity NFTs
Many celebrities are entering the NFT space as investors, holders of tokens, and in other creative ways. This will likely trickle-down and reach an important part of the population. It will be quite interesting to see what new communities will be built around social causes.
Artificial Intelligence Applications
Frederic is truly looking forward in terms of his art. His new project includes the use of artificial intelligence as a means to recreate, or reunderstand, his photography through the eye of a machine. We will follow up with more about this in a future post. In his words, he is teaching his art to the ai. What will come out of it remains to be seen. Stay tuned!
Regulation
We are waiting to see how national and international organisms will attempt to regulate the crypto economy. Many of us are skeptical of how these will roll out and their effect on Crypto in general. We know there are regulators looking to rein the space and actually take control over it. Since blockchain and crypto are about decentralization, we can expect reactions that will likely bring in new innovation. For this, we are excited.
You can learn more about Accursed -Frederic Auerbach's NFT project- here.
JD Rico is a purpose-driven entrepreneur, and researcher committed to creating positive change through innovation. As a Partner and Editor of holMedia and Founder of QI, he has a global platform to inspire millions with his insights on emerging tech and consumer culture. He serves on the board of several companies transforming Media, SAAS, FoodTech, and Consumer Goods. JD's newsletter offers thousands of entrepreneurs, product developers, and investors valuable guidance. With his current research on AI and DAOs, JD is helping shape the conversation around the future of culture, content, and communities.